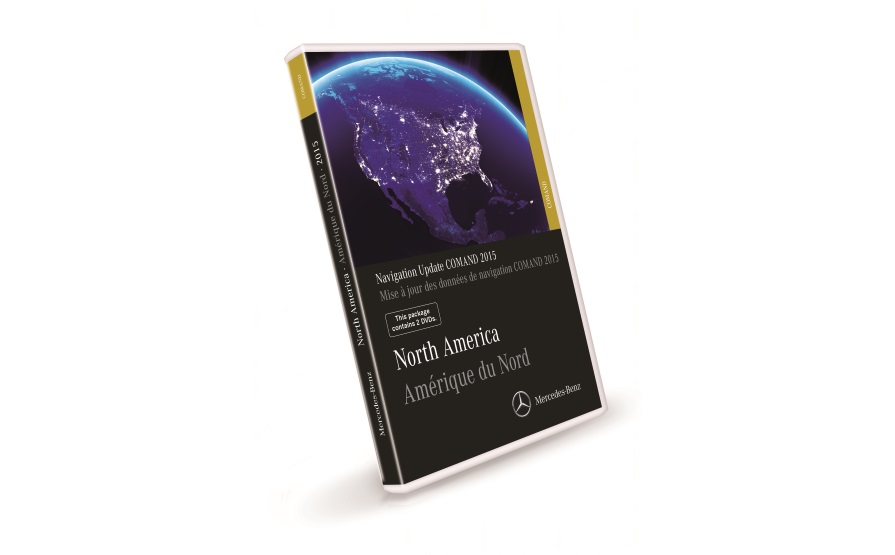 $249.00*
NTG3.5 COMAND® North America - V14.0
North America 2015/2016 V14.0 Edition
* Additional charges and installation fees may apply.
Product information
Order this product at your dealer
This Mercedes-Benz navigation map update features detailed coverage in counties and metropolitan areas across the United States, Canada, Puerto Rico and U.S. Virgin Islands. This updated map of North America for your Mercedes-Benz NTG3.5 COMAND navigation system covers millions of miles and many points of interest.
In addition to precise routes, these clear, rich maps feature many POIs: golf courses, theaters, hotels, parking lots and much more making this latest edition of Mercedes-Benz digital map the perfect guide to traveling through North America.
In addition to refreshed data, this update also includes the following features:
2D Landmarks offer two dimensional representations of major architectural structures, enhancing overall guidance and orientation
3D Models of Prominent Landmarks offer improved orientation via three dimensional models with photorealistic facades of major tourist attractions, transportation centers, high-rise buildings, historic structures, and more
Basic 3D City Models display accurate representations of buildings within an entire city area
Visit your local Mercedes-Benz dealership to purchase the update and ensure that your navigation system is optimized for the road ahead.
BQ6460341
Coverage

United States, Canada, Puerto Rico and U.S. Virgin Islands.

Compatibility

This update is compatible with navigation systems on the following Mercedes-Benz vehicles:

CL (MY2010-2014)
S-Class (MY2010-2013)